Welcome to the Waterfront
An exclusive enclave of harborside homes.
Boston's Waterfront neighborhood proffers some of the area's most desired condominium properties. These homes afford sweeping views of the skyline and water along with endless amenities. Since the 2008 opening of the Rose Kennedy Greenway, a public park which wraps one side of the Waterfront, the neighborhood has increasingly attracted professionals and young families.
What to Expect
Easy access to work and play.
The Waterfront is defined by its central location; not only is it adjacent to cultural institutions in the North End and Midtown Theater District, but it's also only a short distance to Boston Common. Home to the New England Aquarium, Waterfront area residents have swimming sea turtles and scuttling penguins at their back doorstep.
The Lifestyle
Refined amenities meet natural elements.
Waterfront residents wake each morning to gentle breezes sweeping over the harbor and fall asleep to the calming sounds of water lapping against the docks. Well-regarded restaurants, like the historic Chart House and the wine-driven Meritage, line the piers.
Unexpected Appeal
A unique urban tranquility.
The Waterfront lacks a concentrated center, creating a sense in residents that the whole city is truly their home. Modern art installations rotate through the Greenway, transforming the park into an outdoor gallery and insulating the neighborhood from the bustle of downtown Boston
The Market
Luxury condominiums and high-end apartments abut Boston Harbor, forming a ring around the North End.
New-construction, full-amenity buildings border renovated wharf buildings that boast exposed brick and original wooden beams. Modern amenities abound – from elevators to parking to concierges and even boat slips in a few cases
You'll Fall In Love With
Harbor breezes and culinary delights sourced from the open sea.
A highlight of Waterfront living is the Harbor Walk, a long stretch of weathered planks that run between the neighborhood buildings and piers. When residents cook at home, they pick up fresh lobster and other aquatic delights from James Hook & Co., the same seafood purveyor that has supplied the city's top-tier restaurants for nearly a century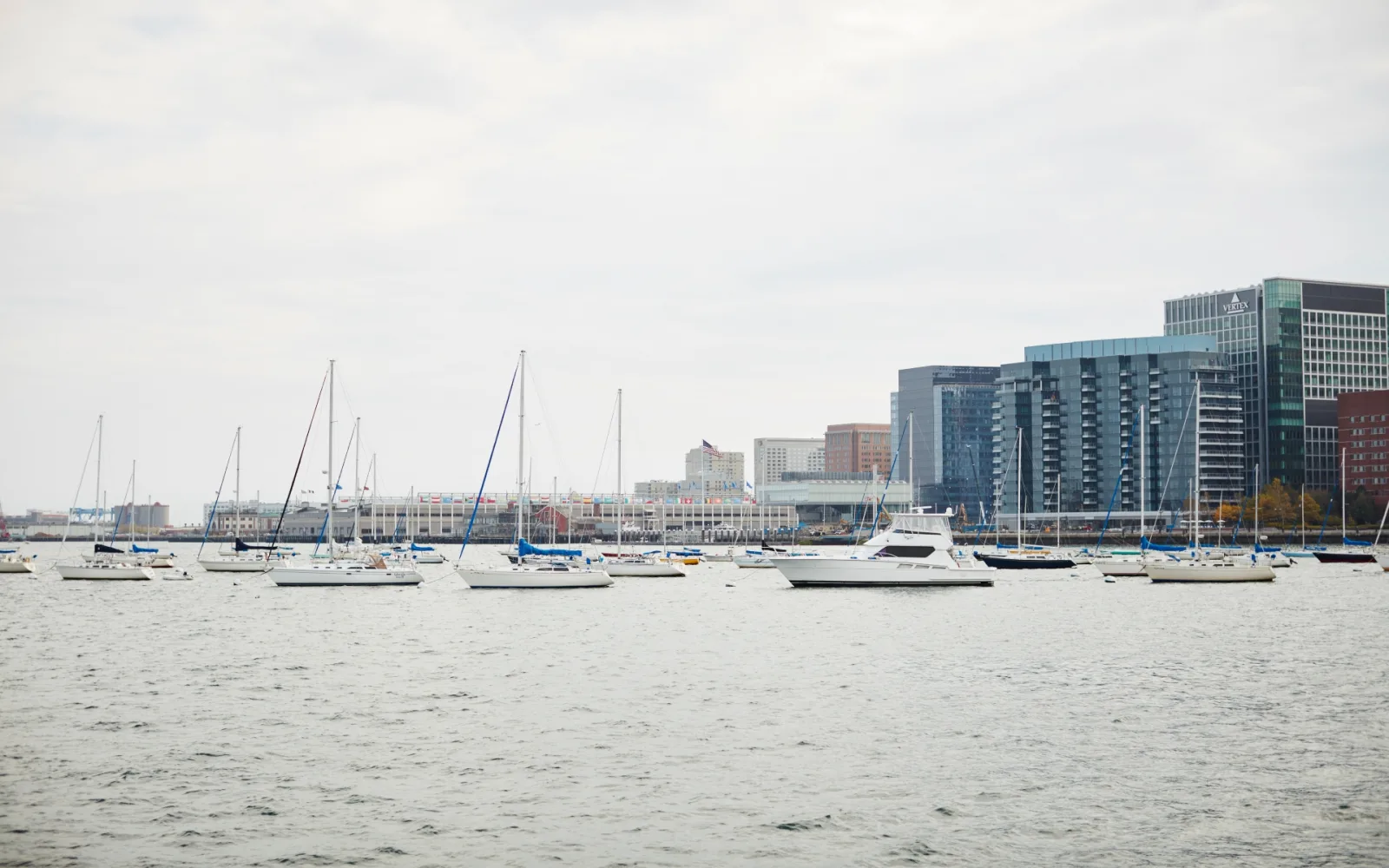 Luxury Buildings
With a plethora of luxurious lifestyle options there's a deal of ultra-luxury developments.
Many of these offer amenities such as concierge for ease of access in everyday living. Along with garage or valet parking, on-site dining options, and private resident spaces for exclusive use. You'll often times find fitness options, outdoor roof decks courtyards, or elevator access throughout
Union Wharf
Union Wharf is a collection of luxury condos constructed in a former Wharve house on Boston's waterfront. The Original structure was built in 1830, and eventually converted into homes in the 1970s. Two Granite Buildings & 43 Townhomes make up the 89 total units, which include approximately 15 commercial tenants. Some of Boston's best dining can be found in The North End, a short walk from your home. The community offers 24 hour gated parking, an onsite maintenance team, guest parking and available marina slips. If you're looking to unwind, step right next door to Exhale Spa for a self-care day, or a walk along the waterfront at Columbus Park.
Rowes Wharf Residences
Rowes Wharf Residences are some of the finest homes available in Boston, much like its neighbor, the prestigious Boston Harbor Hotel. 10 and 20 Rowes Wharf are home to 100 Condo homes with some of the finest waterfront views possible. Condos range in size to as small as 800 square feet 1 beds, to expansive 2 Bedroom homes covering over 3000 square feet of living space. Units on the upper floors are able to enjoy wood-burning fireplaces, perfect for the Boston Winters. Residents are able to enjoy top-notch amenities such as the Rowes Wharf Health Club & Spa, with a salt-water pool, fitness center, and full-service spa. A short walk to State Street & the Financial District, or a short ride on the T to get to Back Bay, The Prudential Center, and the rest of the City.